by Dr. Raymond Heipp
The annual Assistive Technology Industry Association (ATIA) conference is an event that always reinvigorates my support for those with differing abilities. Each year I try to focus on areas in which I have the most questions. This year, my focus was accessibility. It was so wonderful to see old accessibility products that have been updated, and new products which cover areas that may not have been previously addressed. Although any blog post cannot do full justice to the impact of devices, let me do my best to give you a view of accessibility at ATIA this year!

Accessibility and Established Products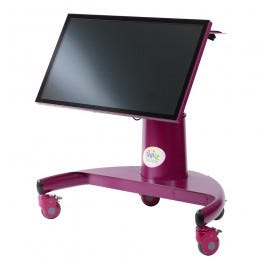 This year, I found several products that had been updated to bring accessibility to even more people. The first of those items was the
TAPit Interactive Platform
. Already known for its ability to adjust and adapt, the manufacturers have taken it a step further. The device has always been able to differentiate between intended and that unintended touch.
Now, it is a native multi-touch device that can still have that differentiated ability in two ways:


It relies on conductive properties of the hand or conductive material to interact. Hence, anyone who leans on the screen using sleeves or gloves is not going to affect the touch at all.


The firmware allows the device to recognize that stationary conductive touch as unintended touch – in just one second. This eliminates some of the delays that might have been encountered with the older version of the TAPit.


In all, the changes to the TAPit permit much greater access for all students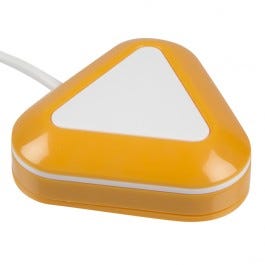 and adults!
I also spent time looking at access for those who need to use a switch, but may not have the capability to effectively use a standard type of switch. Those who know me know that I highly recommend proximity switches to create greater accessibility.
There are really only two proximity switches which I feel comfortable recommending to individuals and those were both present at the show. First, the
Candy Corn
offers accessibility by proximity with the added benefit of visual and auditory cuing when the switch is activated.
The second switch is another great one and it is the
Movement Sensor Switch
. This switch has an amazing amount of flexibility and is able to activate upon detecting the slightest movement. I think that this device offers so much flexibility for personal accessibility!
Accessibility and Differentiated Approaches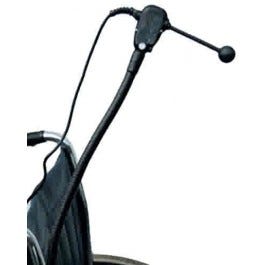 It was wonderful to meet and speak with the team from Enabling Devices. Seth, Vincent, and Bill have such a strong knowledge of devices and how to make them work for each individual. My favorite device of theirs is listed above and is the Movement Sensor Switch. My next favorite device from them is the
Ultimate Switch
. This device can be mounted anywhere and needs limited force to be activated. I could have played with it all day.
Ironically, as I was speaking with them, a woman stopped by to ask about it. She had one of the original versions of it, which was still working, and wanted to see some of the updates to it. In listening to her, she described how the ease of interaction created heightened levels of access for her child. A switch should create access, not additional problems to be overcome. The Ultimate Switch offers a universal approach to creating accessibility with any device.
Accessibility is Critical in 2017
You are going to see that I am on an accessibility bandwagon in 2017! I will be travelling the country looking for how we are creating accessible environments for everyone. If you have an accessible environment you want to highlight or have questions as to how to make your location accessible, please contact me at
rheipp@schoolhealth.com
so that we can schedule a visit. Let's make 2017 the Year of Accessibility for All!