Have you ever been frustrated that items slip out of reach or move around when you need them to stay put? The easy-to-clean, light-weight and flexible GRIP Activity Pad may be the solution you need!
Having used many non-skid pads in the past, I decided to try out the 10" x 15" GRIP Activity Pad for one year to see how it would compare.
I use a custom tray that connects to the armrests of my wheelchair for eating and participating in various activities regularly. For as long as I can remember, I have always carried a rectangle of non-skid material in my bag to place on my tray to keep items from sliding or rolling away.
My Overall Conclusion:
After using the
GRIP Activity Pad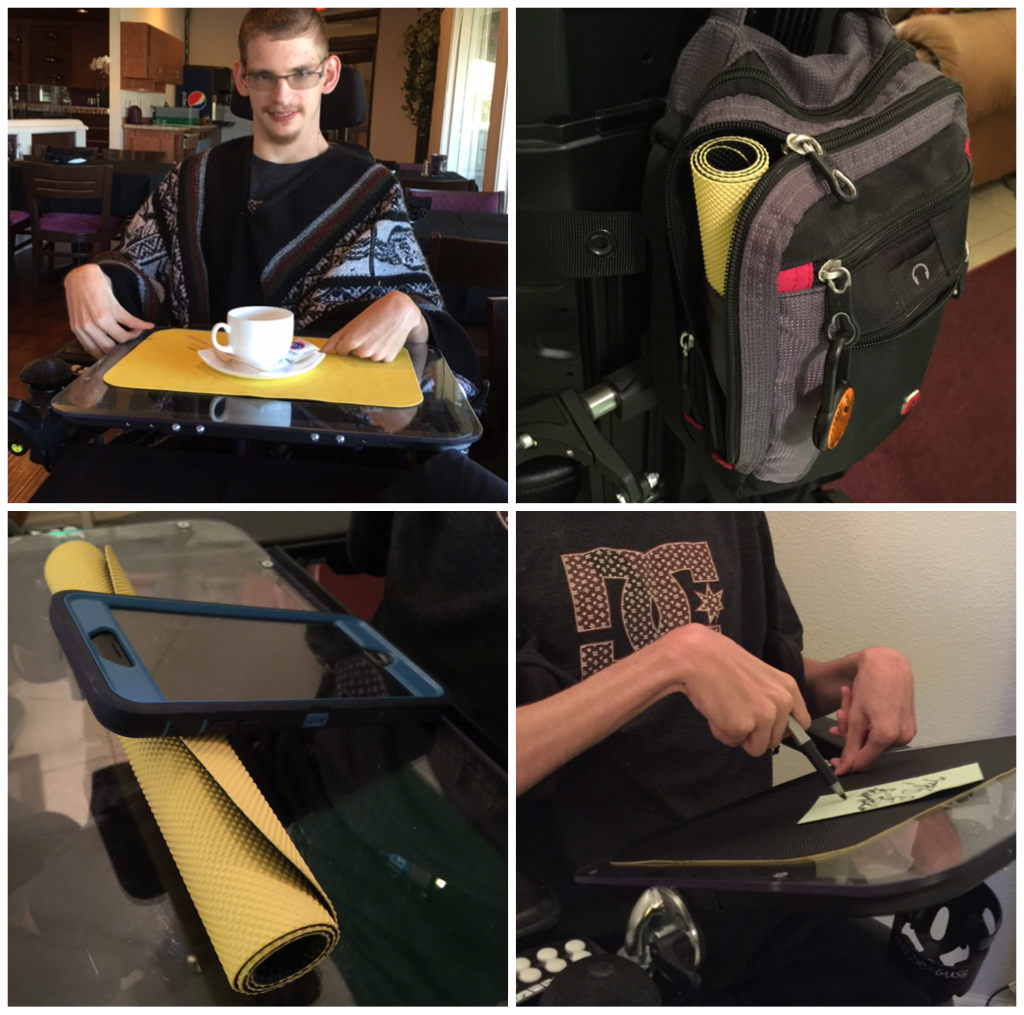 for one year, the GRIP Activity Pad is an item I will continue to use. Here are some of my favorite features of this product:


Non-Slip Pad. The GRIP Activity Pad kept items in place on my tray whether the tray was flat or at a slight angle. I've had all types of dishes placed on the pad, as well as grocery items and electronic items. Things stayed where I needed them to on the pad. If your item isn't too heavy, the pad offers a good grip. I enjoy going to the movies and this pad fit perfectly under the cardboard popcorn container and kept it from sliding away.




Easy-To-Clean Material. Using soap, water, and a light scrub the GRIP Activity Pad cleans up like new. I used a small soft bristle brush and simply let the pad air-dry. Within about half an hour the pad was ready for use again and seemed to also gain back some of its grip.




Multi-Colored. One characteristic that was useful to me was the pad having a different color on each side; one side black and the other side yellow. Depending on the activity I was doing on my tray, I liked having the option to flip the pad over to visually increase or decrease the contrast. I also like the option to choose the color showing on my tray when going about my daily routine. Sometimes the bright yellow was helpful in situations where I wanted my tray surface to stand out. Other times I preferred the black side since it blended in with the tone of my chair.




Portable and Travel Friendly. Traveling with this pad was easy and convenient. I found I was able to roll the pad and place it in my bag and unroll whenever I needed a non-skid surface at my fingertips. As an added benefit, this pad did not loose shape or wrinkle.


Learn more about and purchase the
GRIP Activity Pad
and other non-skid related products by visiting the
SchoolHealth.com
 website!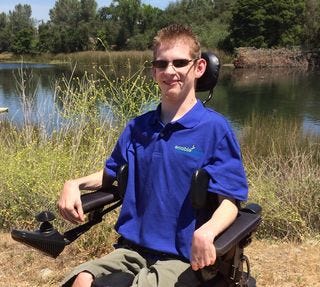 This blog was written by EnableMart Blog Writer Gabe Ryan from Sacramento, California. Gabe has used a wheelchair since he was 3 years old and is an experienced user of assistive technology tools. Some of these tools have been life-changing for him and he looks forward to sharing his experiences and perspectives with our blog readers. Gabe enjoys abstract paintings, is an avid music lover, and enjoys using his iPad and iPhone to connect with family, friends and the community.