By: Sally Schoessler, MSEd, BSN, RN -- Director of Education, Allergy & Asthma Network
September – the temperatures start to drop, there's a crispness in the air and the hallways of our schools are once again filled with activity. Children have returned to school with boxes of tissues, new binders and freshly sharpened pencils.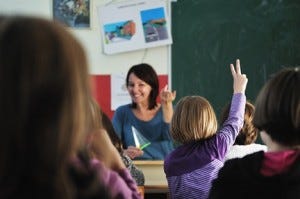 One in 10 children in our schools will also bring their asthma back to school. Asthma is a huge issue in America's schools and is the number one reason for school absences – it is responsible for more than 13.8 million missed school days. And there is a proven phenomenon that occurs every year – the September Asthma Peak.
The third week of September has been identified as the peak time for asthma flares among children and youth. Hospitalizations and visits to the emergency room due to asthma tend to spike during this time.
So what's so special about September and asthma?
In summer, most families are more relaxed about their Asthma Action Plans and asthma controller medications, but when school restarts, there is renewed stress around family schedules and expectations for the new school year - not to mention the pressure of academics, sports and social aspects of school that can include bullying. The student enters a new classroom (or classrooms) with different children in a relatively small space, increasing the risk for infections.
Our environment changes with the fall season. Outside, the weather gets chillier and ragweed and mold pollens return. Inside, we're in closer quarters with others and we tend to keep the windows and doors closed as the weather gets cooler and cooler.
It's important for the school's healthcare team – led by the school nurse – to come together to promote asthma management all year long, but especially in September. With the student at the center of care, the parents and family, the medical home and the school team can be strategic in minimizing asthma flares. First and foremost, talk with your student to see how they are feeling and if they know how to access their asthma medications as needed during the school day and after-school activities.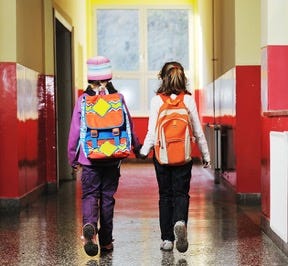 Every student with asthma should have an Asthma Action Plan, which should be updated annually. This plan directs the care of a student with respiratory issues and provides guidance from the medical provider. Another vitally important point is to stress the importance of hand washing. Good hand hygiene is key to stopping the spread of germs and illnesses at school.
As students settle into a new school routine, encourage healthy habits to get the school year off to a great start!
Shop Allergy and Asthma products
on SchoolHealth.com! You'll find essential products to help keep your students healthy this year.