School Health National Sales Meeting
March 9 -11, 2022
Orlando, FL
Accomodations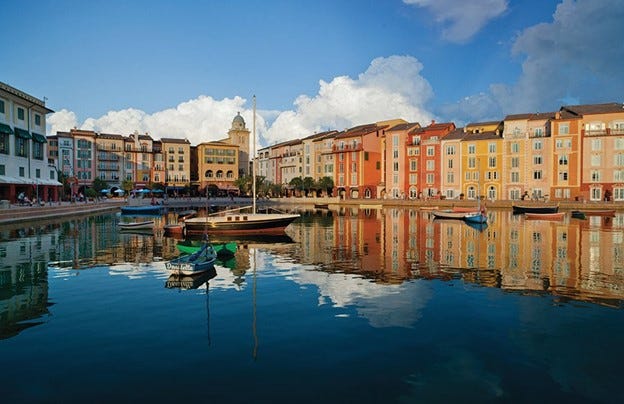 Hotel Information
Loews Portofino Bay Hotel
5800 Universal Blvd
Orlando, FL 32819
407-503-1000
Important Health and Safety Update
If you are planning to attend this in-person event, please note that we will be requiring everyone in attendance to be fully vaccinated against COVID-19 and show proof of vaccination prior to entering the conference room.
Rooms at the Loews Portofino Bay Hotel are now sold out. We have additional rooms available at Universal's Aventura Hotel.
To reserve a room, click here.
Directions to Loews Portofino Bay Hotel
From: Orlando International Airport 1 Airport Blvd Orlando, FL 32827
Take the north exit from the airport onto the Beachline Expressway/528 West. There are two tolls. Continue on the Beachline Expressway/528 to 1-4 East, towards Daytona. Continue on 1-4 East to exit 75A Universal Studios. At the end of the exit ramp, the first traffic light is Universal Boulevard, turn left. Continue Universal Boulevard one-mile, Loews Portofino Hotel entrance will be on the Right. Travel Time 20-25 minutes.

Shipping Boxes
Boxes may be shipped for arrival no earlier than (7) days in advance of the conference and the Hotel will store the materials in a secure location pending the Group's arrival.
School Health
Attention: Tracy Nietert
Loews Portofino Bay Hotel and Universal Resort
5601 Universal Blvd.
Orlando, FL 32819-7888
Hold For: Recipient Name
If you have any questions, please call:
Don Salvucci at 781-929-0726