School Health National Sales Meeting
January 10-12, 2022
Orlando, FL
Accomodations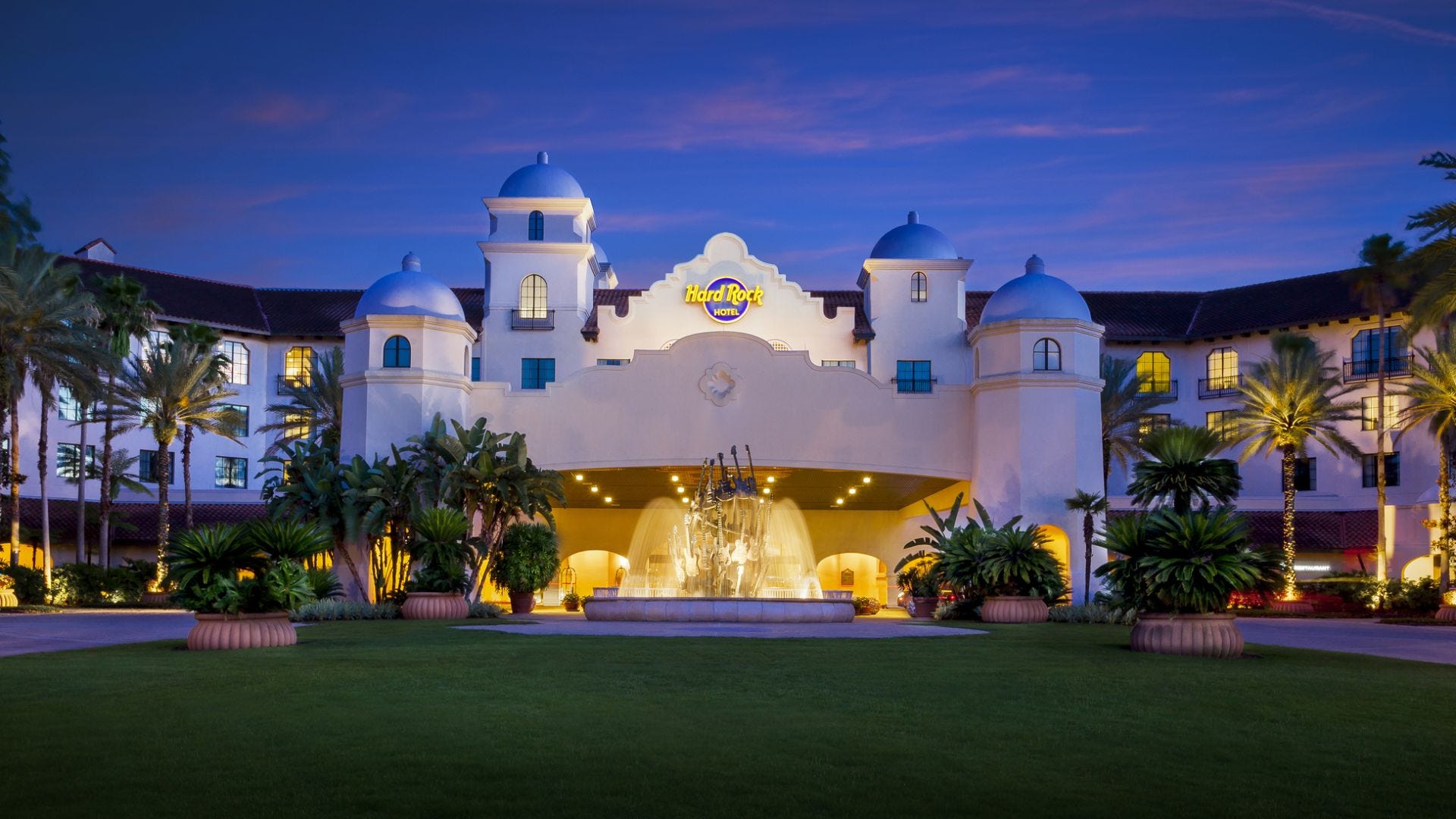 Hotel Information
Hard Rock Hotel
5800 Universal Blvd
Orlando, FL 32819
407-503-1000
Important Health and Safety Update
If you are planning to attend this in-person event, please note that we will be requiring everyone in attendance to be fully vaccinated against COVID-19 and show proof of vaccination prior to entering the conference room.
To Reserve your room, please call the Group Call-in Center
Toll Free: 1-866-360-7395
Local: 407-503-9276
Fax: 407-503-9208
Or click here to reserve your room online.
Directions
From: Orlando International Airport 1 Airport Blvd Orlando, FL 32827
Take the north exit from the airport onto the Beachline Expressway/528 West. There are two tolls $1.75 each. Continue on the Beachline Expressway/528 to 1-4 East, towards Daytona. Continue on 1-4 East to exit 75A Universal Studios. At the end of the exit ramp, the first traffic light is Universal Boulevard, turn left. Continue Universal Boulevard one-mile, Hard Rock Hotel entrance will be on the Left. Travel Time 20-25 minutes
Shipping Boxes
Boxes may be shipped for arrival no earlier than (7) days in advance of the conference and the Hotel will store the materials in a secure location pending the Group's arrival.
Hard Rock Hotel
C/O "on-site contact"
School Health Corporation
5800 Universal Blvd.
Orlando, FL 32819-7888
If you have any questions, please call:
Don Salvucci at 781-929-0726